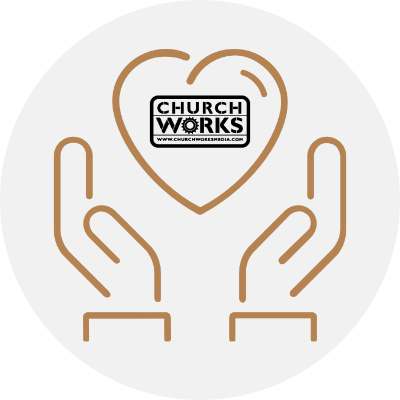 At Church Works Media, our mission is to provide the church of Christ with gospel-rich, affordable resources for Bible study and worship.
Our hearts especially yearn for small churches. We want to put quality material into their hands, knowing that their budgets are always tight. We give away many resources (like our songs) and provide many others at very slim margins (like our devotionals), all with the goal of serving churches. We've heard from so many people and ministries over the years who have thanked us for this.
And we would love to keep it this way. But we need help from like-minded saints who want to serve the church along with us!
In order to continue producing exceptional, Christ-centered materials and support our very small staff, we rely on generous gifts from God's people. As you consider your ministry giving opportunities, please pray about making a generous donation to Church Works Media. Your one-time or ongoing gifts will be used to make affordable (or free!) gospel resources available to believers around the world!
Or mail checks to:
Church Works Media
1525 Natchez Way
Grayson, GA 30017